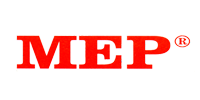 MEP Group is a leading company in the rebar equipment manufacturing and in resistance
welding technology
Our Group is on the market since 1967 and since then we have achieved the necessary experience
and the specific know-how which enables us today to offer our customers skilled professionals and
an extremely efficient manufacturing process.
Wowjoint, naming from a philosophic word jointed by Willing, Objectiveness and Winning, was created in 1996,
and always focuses on innovation to specialize in solution, design, fabrication and service for bridge
construction and railway work.
NOVATEC is a company specialised in systems for manufacturing concrete precast elements. Well know
in Italy and abroad thanks to the constant technical evolution of its products it is aimed at meeting the
needs of productivity, quality, accuracy and flexibility required by this sector.

CNC & Multislide precision machinery for wire, tube and strip formed parts.
OMCG is a world renowned leading manufacturer of bending and forming machines for metallic wire, strip and tube, focusing on the following key-points:
Wide range of forming solutions: one of the few companies in the market able to provide CNC, mechanical and customized machines with short delivery time
Continuous technological innovations: through constant engineering development of cost-effective solutions.
Customer service: we are your reliable partner and will work with you to satisfy your upcoming production needs
Worldwide presence: over 900 machines installed in more than 35 countries.